Live download stats:

This is just something fun/silly I did for the iPhone. You will need to be jailbroken and have Cydia to install and run this app. It is based on the video by The Lonely Island and the idea came from the website instantboss.org. All credit for the music video / sounds go to The Lonely Island! Watch the original video from Youtube below…
*10/04/2010 Update*
Version 1.1 of my app is now out on Cydia. Search for "Like a Boss".  I have updated the screenshots below. New features include:
1. Updated graphics / UI
2. Slightly optimised code.
3. Optional location aware analytics (so I can get an idea of where users are "BOSSING" from) – Note this does not collect any personal info – it uses Flurry.com and only shows the City users live in if you allow it.
4. Updated "info" page.
5. Animated "Like a Boss" text on 4th hit.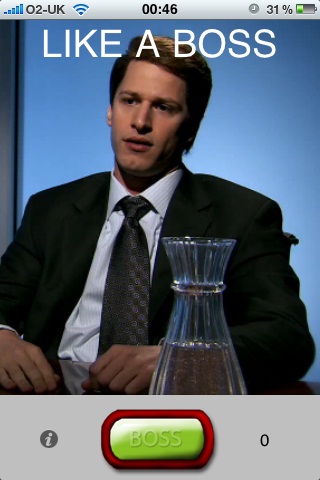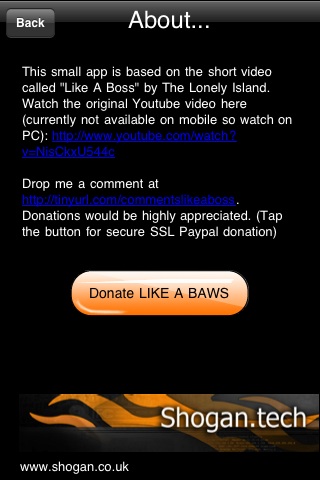 Like A Boss app on Cydia / Modmyi.com