About Shogan.tech
Hi, my name is Sean Duffy. I am a tech enthusiast specialising in automation, cloud, and software development/delivery. I guess you could say I am a technology evangelist of sorts. Shogan.tech is a (mostly) technical personal blog, where I write about these topics that interest me or others that I work with or get a chance to play around with. Automation, container tech, container scheduling, scripting (a lot of PowerShell), automating the cloud, Windows Server technologies, Linux, Hardware, Art, Design and development/programming content can be found in the posts here. I am passionate about all of these topics,many of my posts will be geared towards these topics.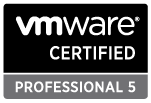 Why "Shogan" and not "Shogun"?
Well, "Shogan" is a nickname given to an old friend of mine and myself by his younger brother when we were kids. I am not sure why it was spelt this way, but it was. I guess it just stuck and I have used it as an online "handle" ever since! The nickname has caused much confusion in the past. In a recent Get-Scripting podcast I was even thought to be called "Sean Hogan" (i.e. S.Hogan) at first!
Mandatory disclaimer:
Privacy
The owner of this blog does not share personal information with third-parties nor does the owner store information is collected about your visit for use other than to analyze content performance through the use of cookies, which you can turn off at anytime by modifying your Internet browser's settings. The owner is not responsible for the republishing of the content found on this blog on other Web sites or media without permission.
Blog Comments
The owner of this blog reserves the right to edit or delete any comments submitted to this blog without notice due to;
1. Comments deemed to be spam or questionable spam
2. Comments including profanity
3. Comments containing language or concepts that could be deemed offensive
4. Comments that attack a person individually
Terms and Conditions
All content provided on this blog (whether it be blog postings, text, applications, or other) is for informational purposes only. The owner of this blog makes no representations as to the accuracy or completeness of any information in any form on this site or found by following any link on this site. The owner will not be liable for any errors or omissions in this information nor for the availability of this information. The owner will not be liable for any losses, injuries, or damages from the display or use of this information, or any other content on this website. The views expressed anywhere on this site are strictly mine and not the opinions and views of  my employer.
This policy is subject to change at any time.