Corsair XMS3 RAM compatible with HP Microserver N40L
Just a quick post today on RAM compatibility with the good old trusty home lab server, the HP Proliant N40L Microserver. I am currently using Microservers for my home vSphere 5 lab, running ESXi 5.0 update 1.
I had 8GB of Corsair XMS3 PC3-12800 C9 (1600MHz) RAM lying around at home and wanted to put it back to good use. It does not have ECC, but I tried it out in my Microserver and it works! Despite being a higher voltage rated RAM kit (1.65v odd), it works with the Microserver's 1.5 rated DIMM slots just fine. No need to buy an extra 8GB RAM kit with my second Microserver now.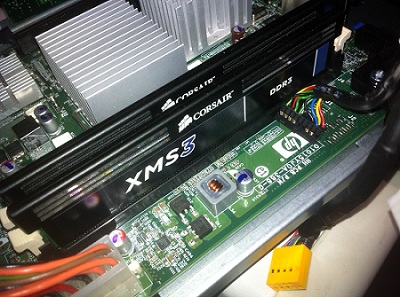 Categories:
Home labs, Virtualization, VMware
compatible, corsair, ddr3, hp, Microserver, N40L, Proliant, ram, xms3